On Friday, October 7, 2022 at 7:30 AM, Mr. Fulton will offer a free presentation on ways to grow your business. The event will be held at the Kings Realty Group Building at 14726 Ramona Ave. 4th Floor Conference Room, Chino, CA 91709. Free breakfast will be provided. For more information, call 909-451-3671 or see the attached flyer.
There is no cost to attend this invitation-only event. The event is 75-minutes.
The meeting is designed to help you accomplish the following:
• Double / triple your current lead flow every month
• Double your current sales volume
• Implement simple, easy-to-implement, no-cost strategies that will add cash flow to your business
• How to effectively market your business on the internet
• How to get your website 10X more productive than it is right now
• How to harness your database to maximize your back-end sales
• How to use joint ventures and affiliates to double your sales this year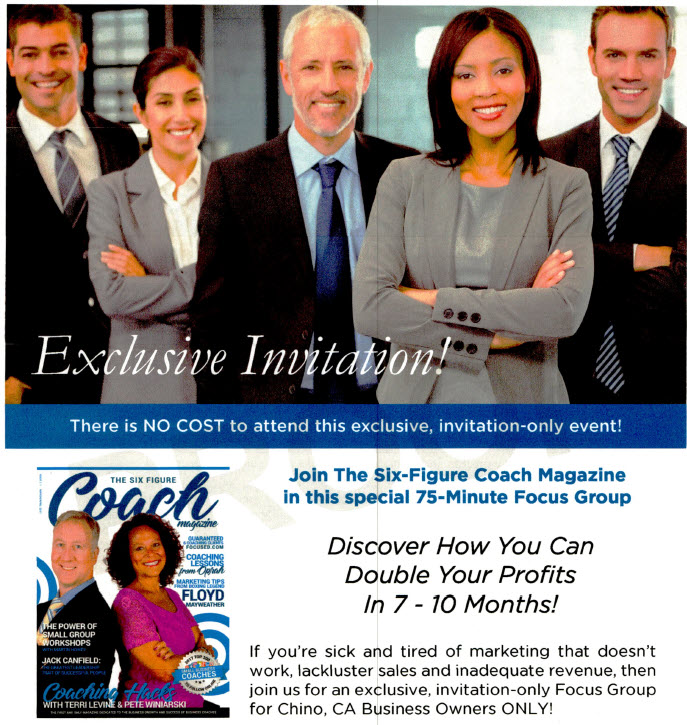 According to his website, local coach, Dino Fulton, specializes in sales and marketing for small business owners. Over the years, he has developed a keen understanding of the complex issues facing small business owners in the type of volatile economy we have today. His experience has helped him to develop the skills to quickly and effectively teach business owners how to successfully apply the right strategies in the right order that allows them to grow their business to its maximum capacity. You can get more information on their website.