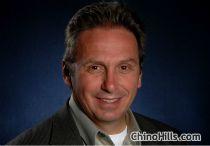 Thank you for all your support over the years.
I'd like to thank everyone who has listened in and subscribed to ChinoHills.com over the past years.
I started blogging about the community in 2004, during the time that me and group of residents worked with the city and several utilities to try and improve our communications (high speed Internet). That site was ChinoHillsWeb.com (It's still there although I don't maintain it any longer). Then in 2007, I bought the domain name, ChinoHills.com, and along with my son, built the website that we use today. I've enjoyed keeping people in the community abreast of issues and news but because of a job change, I'm no longer able to keep it up as I have in the past.
My son is deciding on whether to continue work on the site. But in either event, I can't. So thank you for all the encouragement and contributions during these years. I don't plan to take it down and for those of you who contribute articles, nothing is changing, at least in the short term. Please feel free to continue adding your articles. I'd like to especially thank Councilmembers Ed Graham and Cynthia Moran for their continued support and article contributions. All of the authors who have contributed to ChinoHills.com have been really appreciated.