By -Articles From Everywhere About Chino Hills and Chino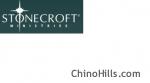 "A Walk Down Memory Lane"
The Chino Ca Christian Woman's Connection which is affiliated with Stone Croft Ministries (www.Stonecroft.org) will hold their breakfast on Thursday June 21st, 2012.
The event will be held at Los Serranos Country Club located at 15656 Yorba Ave. in Chino Hills, Ca 91709 (909) 597-1769.
The Chino, CA Christian Woman's Connection will host their monthly breakfast & program at 9:15 AM to 11:00 AM.
The breakfast buffet & program will cost $12.50 which is all inclusive. Walk-Ins are welcomed. Reservations/cancellations are requested by June 16th, 2012. Reservations should be honored, canceled or used by a friend.
For more information, please call Haroldine at (909) 597-1650 or Sara at (909) 628-3819.
The Speaker Julie Whaley, from Big Bear is a semi-retired accountant & human resource manager. She will discuss, "Everything has a price! What are you worth?". The vocalist is Amber Adams, a young licensed Estetician, and gifted singer.
The feature will be Emmasvintageparis.com following a vintage wedding gown fashion show.
Aggregate and Abstracts of Chino Hills & Chino News