The 23rd Annual San Bernardino County Sheriff's P.R.C.A. Rodeo Set to Kick Off on Friday, September 23, 2022.
The 23rd Annual San Bernardino County Sheriff's P.R.C.A Rodeo is coming to the Glen Helen Regional Park on Friday, September 23rd through Sunday, September 25th, 2022. Gates open at 4:00 pm Friday and Saturday, and the rodeo starts at 8:00 pm. Gates open at 2:00 pm on Sunday, and the rodeo starts at 6:00 pm. We invite you to come early, visit one of our many food vendors, grab a seat, and relax before the start of the rodeo.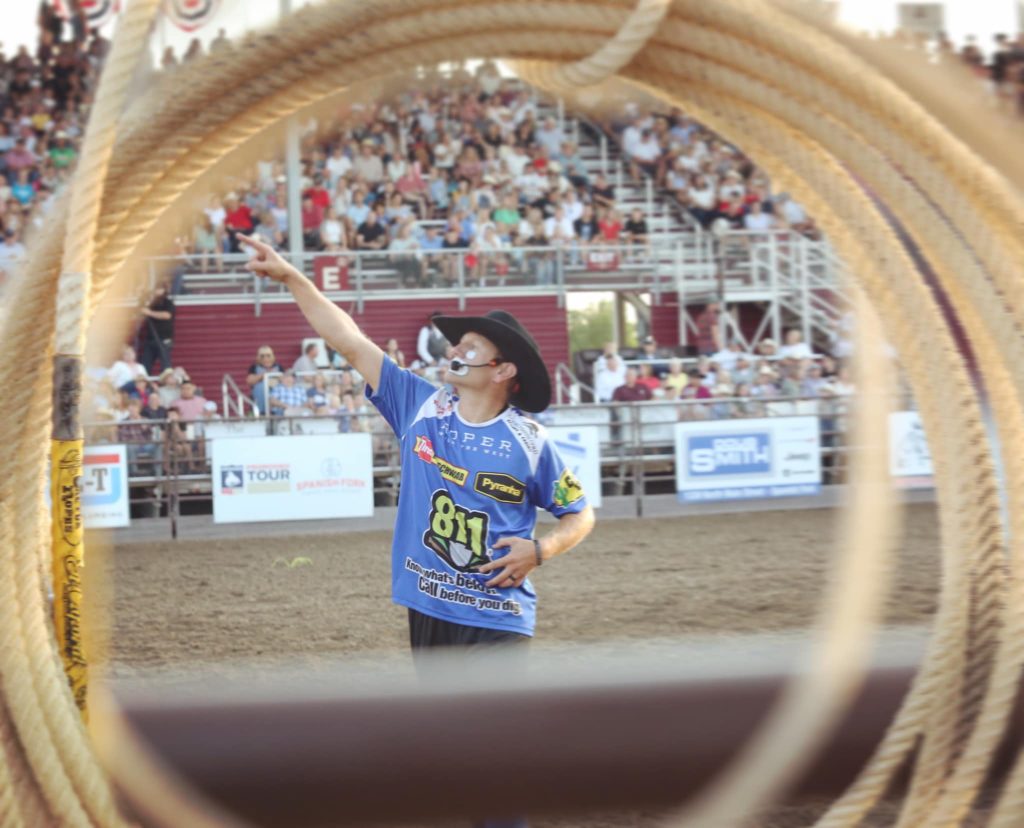 The world's top professional cowboys and cowgirls will be performing bareback and saddle bronc riding, bull riding, steer wrestling, tie-down roping, barrel racing and team roping. Also performing will be Professional Rodeo Clown, J.J. Harrison, https://www.facebook.com/JJHarrison811/.
Friday night's rodeo is dedicated to raising awareness of domestic violence. The rodeo will be donating to the "Man Up Crusade" with a donation to a local domestic violence shelter. Wear purple to the rodeo – Take A Stand and Break the Cycle of Domestic Violence.
On Saturday, September 24th, we will be asking, "Are you Tough Enough to Wear Pink?" Wear pink to the rodeo and show your support for Breast Cancer Awareness. The rodeo will be donating to Loma Linda University Hospital for breast cancer awareness. A dance follows Friday and Saturday night's rodeos under the big tent featuring Jarett James & The County Line.
On Sunday, September 25th, from 9:00 am to 2:00 pm, a P.R.C.A. Youth Rodeo Camp will be held at the rodeo grounds. Do you have a child over the age of eight interested in becoming a rodeo athlete or learning more about the sport of rodeo? The camp curriculum includes an introduction to rough stock events, emphasizing safety, fundamentals, chute procedures, livestock safety, and an overview of riding equipment. For more information, visit www.jrrodeo.org.
Sunday's rodeo performance is dedicated to our military and public safety personnel. A joint honor guard team comprised of members from the San Bernardino County Sheriff's Department and members of the Mounted Color Guard U.S. Marine Corps out of Barstow will be posting the colors, followed by a moment of silence before the start of the event. The rodeo will be donating to the Cannonball Memorial Run in support of their mission to provide immediate financial support to the survivors of officers killed in the line of duty nationwide.
Tickets are $25 on Friday, $30 on Saturday, and only $20 on Sunday. For children 4-6 years old, tickets are only $5 (free on Sunday); children 3 years old and under are free each night. Parking is $10. Tickets are currently available on the website at www.sheriffsrodeo.com and will be available for purchase at the venue.
You are encouraged to arrive early and meander among the merchandise vendors and partake in the food and beverages that will be available. The rodeo grounds are in Devore, a short distance from the I15/I215 interchange. Take the Devore turn off or Glen Helen Parkway.
Proceeds from the event continue to support the youth in our communities, with the goal of developing them into responsible citizens. Cash donations will be given to the Boy Scouts and Girl Scouts, Children's Fund, the 4H Club of San Bernardino, the Yucaipa Equestrian Center, the California State Horsemen's Association, Loma Linda University Hospital for breast cancer research, Man Up Crusade – bringing awareness to Domestic Violence, Cannonball Run, and several service clubs.
The Rodeo benefits the children of San Bernardino County. The rodeo is made possible through generous donations from local businesses and organizations throughout the county. A special thank you to our Title Sponsor, Stater Bros. Charities, and Presenting Sponsor, San Manuel Band of Mission Indians.