The city of Chino Hills his annual State of the city today at the Planes of Fame Museum. Mayor Eunice Ulloa presided and shared her message called Chino, Non-stop.
The city has been growing all through the Covid pandemic and plans to continue its momentum in 2022. "Our police continue to set the standard for community policing." She said, and continued, "We continue to provide excellent community and social services."
Chino Valley Medical Center was recognized for providing support during the pandemic. Private development also flourished with over 300 private housing units built.
The Fedex facility in Chino was an award winning commercial development. A statue honoring those meriting the Spirit of Achievement Chino Award is outside of the city hall and has been there since 2007. This year our highest honor goes to Richard and Lisa Montijo, who have helped to connect the community with the city. They are a dedicated and committed couple who help a lot of people in the community.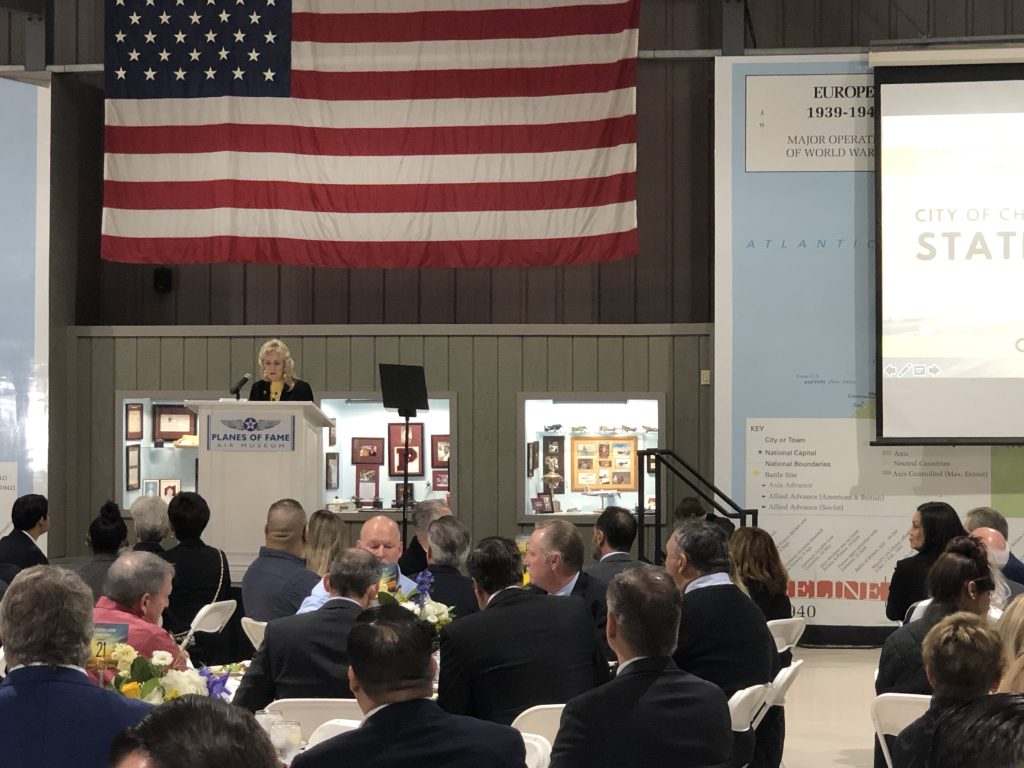 Mayor Eunice Ulloa addresses the audience.