Our open houses today were charming. Because there were so many, we had to put them into one PDF. But if you're looking for a home in or near Chino Hils, there are some nice ones on the market. The communities I covered today are Chino Hills and Chino. I also have one in the pack from San Jacinto because it is listed by my friend and Chino Hills ERA Realty Broker, Lewin Harrison.
A few homes (and Realtors) stood out today. One of the more excellent homes I visited was 12630 Arlington Place in Chino. This home is represented by a lovely realtor, Martha Mena. If this listing lasts past the weekend, I encourage you to call her. It's a beautiful home, and she is very welcoming and helpful. This is a house for a big family at 2500+ square feet.
The home at 3056 Sunny Brook lane in Chino Hills is turn-key, in a great neighborhood, within walking distance to shopping, and represented by Jane Jazayrli. She and her colleague were super helpful and friendly. It's the third featured home in our PDF today.
See over 14 open house brochures from today!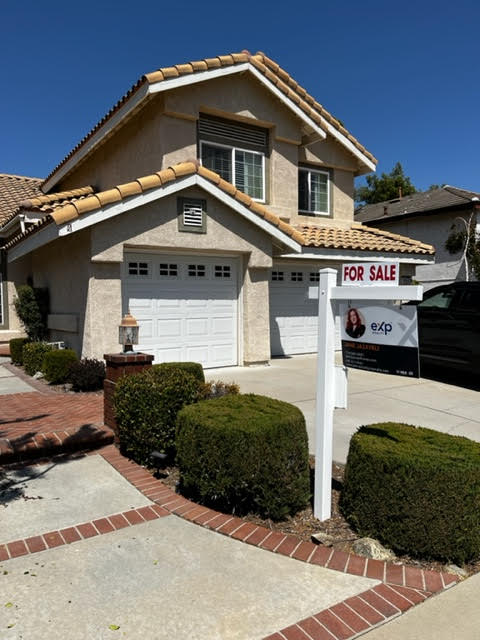 There was a cool-looking two-story home in The Commons represented by Kyle Clark of Keller Williams. These homes were built at just the right time with double pane windows that are very quiet. This house is in a quiet neighborhood at the end of the block.
I met a Compi Chao at 4137 Polk Court in Chino. He is a great guy, very friendly, and the house he's selling has the most beautiful large, old tree in front of it. So your kids can swing a tire from that thing: a lovely home and an amiable, local realtor.
Another beautiful corner lot home was in Chino at 13581 Barkley Place. Represented by Nico Philips of Pacific Realty Group, the house is gorgeous and turn-key, and he was nice enough to bring a representative from his lender, Dominique McWhorter. She sounded like she knew her stuff and would probably be good to know.
There are too many others to comment on, but these stood out and were worth seeing. Wishing you good luck in your home-buying endeavors!
Joe