This week we visited over 20 open houses in and around Chino Hills. Once again, we met a dozen or more of the best realtors in our community, working hard to help people buy and sell their properties.
There were many exceptional properties, too many to write about, but there were two that I'd like to give an honorable mention here. The first one was tucked away in one of Chino Hills' nicest neighborhoods. The property was immaculate. We met the Realtor, Michael Esquerra, a long-time Chino Hills resident, showing the property with his son helping out. The homeowners took care of it and added things that make it very special. I snapped a picture of Mike's sign on the way out, and as I looked at it tonight, I remembered that fantastic palm tree. That was just one nice part of the outside. This is a house worth checking out.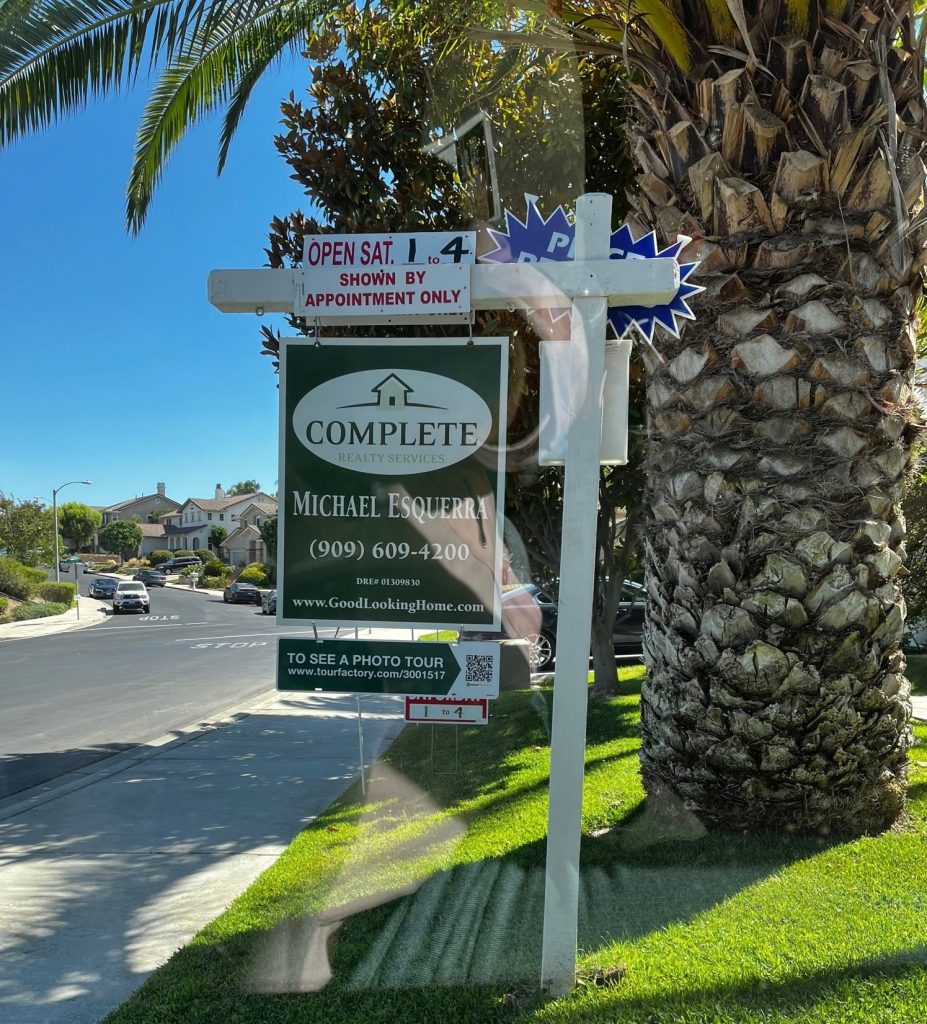 This home on Sagebrush was one of the nicest showing homes I saw today.
There are too many to write about so I've just uploaded a combined PDF file with them all.
See over 20 open house brochures from our Open House Roundup! (Note that this is a big file)
Another fascinating property I saw was in Chino, at 11589 Yorba Avenue. This was a one-story, 4,744 square foot home on two and a half acres. The property is a dream home for someone who wants room for their toys, animals, and even family members. It has three rental properties ready to go. There's also a large metal building in the back for working on cars, storing a boat, or almost any hobby. It has a horse stable and a corral, and it's all fenced in. This was fun to check out. 
The realtor I met, Randy De Zilwa, from Keller Williams, was very helpful and showed me all that was happening. Of course, this one was a bit much for me, but it was sure fun to see.
We wish you good luck in your home-buying (and selling) endeavors! I'll be traveling next week so there won't be the normal round-up, but if you have a open house you'd like to post here, just send us your flier info using our contact form or email me.
Joe